Reservation Deadline:
19 March 2010 |
Material Deadline:
22 March 2010 |
Publication Date:
25 March 2010
MEDIA UPDATE Issue No (1/2010)
Bonus Circulation:
Doha Int'l Maritime Defense Exhibition & Conference (DIMDEX); Doha; 29-31 March 2010
Major Regional Conferences & Exhibitions in 2010


CURRENT TRENDS IN THE MIDDLE EAST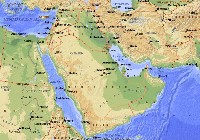 Geopolitical Situation in the Middle East.
Economic Status; Defense Budgets.
General Assessment of the Political scene.
Structure of Armed Forces in the Middle East.
Regional & International Defense Agreements.
MILITARY EQUIPMENTS IN
MAJOR ARAB ARMED FORCES



Breadth and types of Land Systems.
Aircrafts & Warplanes used by Arab Air Forces.
Current Vessels & Naval Systems.
Air Defense & Counter Missiles Defense.
Capabilities in Electronic Warfare.
LATEST MILITARY SALES TO THE REGION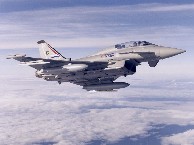 Ongoing Military Programs in the Gulf.
Aircrafts Liaison & Communications Systems.
Contracts for Upgrading Weapon Systems.
Training Equipments & Facilities.
Joint Ventures for Production of Military Equipments.
FUTURE NEEDS OF MAJOR ARAB ARMED FORCES

Evolution of Technology and the need for changes.
Modernization & Procurement Programs in the Middle East.
Correlation between needs and costs.
Importance of Regional Exhibitions for Live Demonstrations & Displays.
OFFSET PROGRAMS IN THE GULF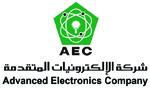 The True understanding of Offset.
Major Offset Companies in the Gulf.
How Foreign Countries feature Offset?
Offset Projects & Programs in Saudi Arabia, Kuwait & the UAE.
SHIPBUILDING IN THE MIDDLE EAST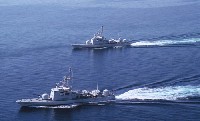 The Geographic location of Arab States.
Maritime Movements & Surveillance.
Factors behind a Regional Ship Industry.
Abu Dhabi Ship Building in full stream.
Major Shipyards in the Arab World.
AIRCRAFT MAINTENANCE INTHE MIDDLE EAST

Evolution of Airports and Airlines in the Middle East.
Competition between Aircraft Suppliers in the region.
Role of Arab Air Forces in launching Maintenance Facilities.
Al Salam Aircrafts: A Prominent MRO Facility in Saudi Arabia.
Abu Dhabi Aircraft Technology (ADAT): Mission & Achievements.
SPECIAL FOCUS: DIMDEX 2010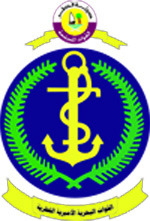 Full Preview of DIMDEX 2010.
Major Exhibitors & Official Delegates.
National Pavilions at DIMDEX 2010.
Main Topics & Speakers at the DIMDEX Conference.